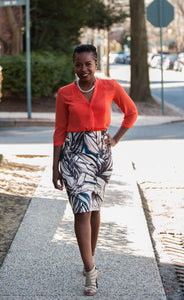 Book a 1 hour phone consultation with our Hairloss Practitioner
This is an option if you would like to discuss your specific current situation for a holistic approach: 
Garonne Decossard is a US Trichology Institute Hairloss Practitioner with training centered on  hair loss, the latest hair loss services and treatments, and an overall understanding of Trichology. She was herself diagnosed with scarring alopecia (CCCA) and has a personal understanding of the toll of the condition.
This consultation is for you if:
You want to discuss your current situation with someone who has been there, hair-loss history and how to manage your hair
You want to figure out what to do next
You want tips on how to start reversing the progress today
Discover natural and lifestyle methods for long term management of your hair
You will be provided with a written action plan to help you on your hair journey and a 30% discount code to our store. 
A link will be sent to schedule your consultation which can be through phone or video based on your preference. 
Note: This is a not a medical service and in no way should replace your diagnosis and treatment by a medical doctor. This consultation is not intended to diagnose, treat or cure any diseases. 
---
We Also Recommend
---